When buying fruits and vegetables, many people will choose fresh fruits and vegetables, thinking that the nutritional value of fruits and vegetables will be greatly reduced during the freezing process, and only fresh fruits and vegetables are the most beneficial.Frozen fruits and vegetables, on the other hand, are relatively cheap and available year-round.Fresh fruits and vegetables are sold only during certain periods.Fresh fruits and vegetables can be transported, stored in stores, and even stored for weeks in the refrigerator at home, where they also lose nutritional value.Green beans, for example, lose half their vitamin C within 24 to 48 hours of being picked.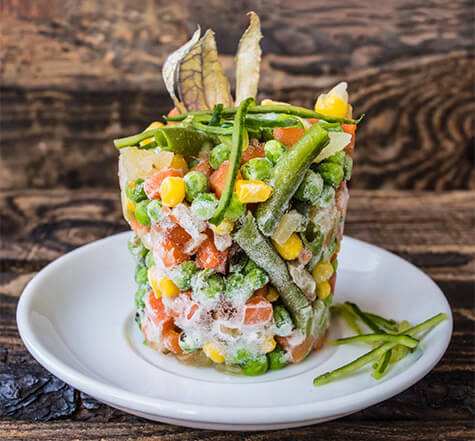 A study comparing eight different fresh fruits and vegetables with frozen fresh fruits and vegetables (including corn, broccoli, spinach, carrots, peas, green beans, strawberries and blueberries) found no difference in nutritional value between fresh and frozen fruits and vegetables.Instead, frozen corn, green beans and blueberries have more vitamin C than fresh corn, green beans and blueberries.Frozen cauliflower contains riboflavin (B vitamins) higher than fresh.
The researchers also looked at fiber levels and levels of minerals like magnesium, calcium, zinc and iron, and found no difference between frozen and fresh fruits and vegetables.
Many in the food industry believe that freezing prevents fruits and vegetables from slowing down the spoilage process.Fruits and vegetables will maintain their mineral and vitamin content if they are kept in good condition.